Welcome to bob Finance Anthens
We are happy to welcome Anthens Liyali as an IT intern to the bob family. As partner of B360 Educations Partnerships bob Finance is committed to knowledge building in southern Africa.
Thank you, Anthens, for the insight you are going to give us during this interview.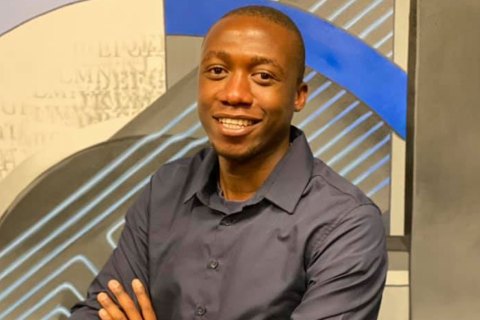 What is your background and what is your field of study?
I am a man with an everlasting obsession in success. After high school, I immediately embarked on a journey to study towards a diploma in Computer Science (2014), at the University of Namibia. Having realized my potential, I enrolled for a honors degree in Computer Science at the same university. Due to life challenges I could not proceed with my studies, so I had to terminate and seek employment (2016). I got captivated by another field in Computer Science (Bachelor of Informatics / Business Computing) and thought of enrolling for it in 2018, I delivered outstanding results and got recognized as the best student in 2019. I am currently finalizing my qualification in the same field of study and it's the one which brings me here today.
People are full of love and care, I don't have to struggle to sustain myself. – Anthens Liyali
How do you live in Namibia and how are you accommodated in Zurich?
Back home living conditions are quite complicated, I live with a distant relative in the capital of Namibia (Windhoek). I get enough to sustain myself but it can be quite challenging. Sometimes it's difficult to make my way to the university due to lack of means of transport. Having a young sibling in university makes it more overwhelming as I have to assist her here and there. Nevertheless, I have always found ways to keep myself going.
I am honored to be invited to come witness the wonderments of Switzerland. In Switzerland I got privileged to live in a nice village of Hunzenschwil in the canton of Aargau, living with an amazing family of two (Mother and son), Madeleine and Mohammed. Life is very much easier compared to the one I have back home. People are full of love and care, I don't have to struggle to sustain myself.
Zürich life style is an interesting one. I have adopted to the life of taking trains, trams, buses and drinking coffee when we get coffee breaks. My goodness! Coffee is bitter than how I know it back home. Everyone in Zurich seem to be minding their business and highly focused, it's a life style that I would like to add to my personality as an attribute if that's possible.
What is the biggest difference between Namibia and Switzerland?
There is quite a number of distinctive features between the two countries. Physically, Namibia is 824,292 sq km land and 823,290 sq km water, which is largely more of a desert with warm temperatures. There are 13 major tribes in Namibia with the Ovambo tribe being the largest. I originate from the Subiya tribe in Zambezi region.
Switzerland is blessed with beautiful mountains and open lakes that are exciting to look at. Attractive ancient building that decorate the cities mixed with modern technology. Switzerland has more scenery that will live you amazed. On the other hand, Namibia is more blessed with a variety of wild animals and Game parks like the Etosha national park
Life style
Compared to Namibia, people in Switzerland live as one, they believe in taking care of the environment which was just initiated with challenges in Namibia. I addition, Swiss people pay attention to details, time management for example. Resources seem to be distributed equality among the population compared to Namibia where a large margin of the population struggle with poverty. Finally, Switzerland consider its cultures important and choose to maintain it.
Why did you decide to do an internship in Switzerland?
Switzerland is an established country, its developed to the point of having everything working accordingly. I decided to intern in Switzerland in order to expose myself to innovative ideas that are already implemented, I wanted to learn how people live, I wanted to see how I can alleviate my home country by implementing solutions that are already working in Switzerland. The major drive for me to opt Switzerland for internship is to leverage my experience and build a robust professional foundation.
What is the Corona situation like in Namibia?
Just like other countries, Corona has impacted the Namibian economy drastically, a handful of business has closed due to covid. Unemployment is one of the major outcomes of the impact of the pandemic, about 60 000 workers lost their jobs due to the struggling economy. Provided that a large number of population is unemployed, this was a very big blow. As from January this year Namibia has had a steady curve on cases of covid.
What is the biggest challenge for you in a foreign country?
As a flexible individual it is pretty much difficult for me to face challenges but am still human, so I face one here and there. The fact that the cities are big and crowded with building becomes overwhelming for me to pick a place to visit. Another challenge is the look that people give me at the train stations and supermarkets. Apart from that there is nothing more worrisome.
What do you want to see in Switzerland while you are here?
While in Switzerland I want to visit most of the cities. Preferably, museums, lakes, mountains, castles and touch snow with my own hands. I want to see the parliament building in Bern and the highly spoken off, lake Geneva.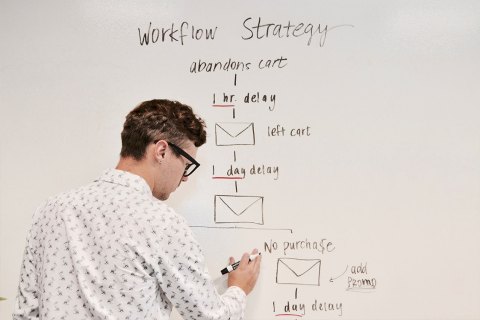 What are you currently working on?
I got privileged to work on a helpdesk system (ticketing system) that aims at increasing productivity and customer satisfaction by enhancing the customer issue processing and introducing seamless integration. The system is on its initial state where I am still collecting the necessary user requirements and acquiring the essential tools for takeoff with the help of the IT team. This is very beneficial to me as it exposes me to various fields of computing.
What are your plans for the future?
I always have my focus on a bigger picture. The idea is to secure employment after my internship, enroll for Honors next year and startup my own IT solutions company that will continuously introduce frontier technology. My biggest milestones is to obtain a PhD in business informatics before am 40 years of age.